Who Has the Advantage in a Divorce?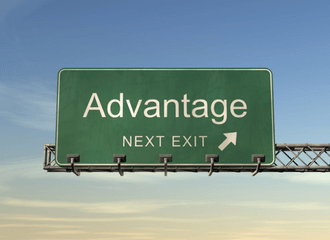 Independent research conducted by the U.S. Census Bureau reveals that easier divorce laws benefit women more than men.  Another survey by FindLaw.com reveals that 57% of American men (and 74% of divorced American men) believe that divorce laws favor women.
Every opinion, especially that coming from a divorced person, is likely to be biased, so we dug deep into the topic and went beyond opinions. Here is our report:
What is the Downside of a Regular Divorce and how it Impacts the Spouses?
A regular divorce typically implies a no-fault divorce, in which either spouse can file a divorce petition citing irreconcilable differences, irretrievable breakdown of marriage, or incompatibility as grounds for divorce. In the less common at-fault divorce, the petitioner has to allege marital misconduct on the part of the other spouse (as grounds for divorce) and conclusively prove the same in the courts. It is a painstaking and time-consuming process that is marked by acrimony and deceit.
As all states allow spouses to file a no-fault divorce petition and most divorcing couples opt for it, no-fault divorce is considered "regular divorce."
But even the path of a regular or no-fault divorce is not paved with roses. It may be a much simpler and easier way to exit a marriage, but it has disadvantages too. Irrespective of who has the advantage in a no-fault divorce, here are some drawbacks that either spouse may get exposed to:
According to many conservative people, a no-fault divorce is too liberal in that it increases the divorce rate. Many people also believe that such divorces are immoral because they allow either spouse to file a divorce petition impulsively and for frivolous reasons, without thinking hard about its aftermath.
As most no-fault divorce cases are uncontested, critics suggest that it can make people lose faith in the institution of marriage.
Many states mandate a cooling-off period in a no-fault divorce, during which the spouses have to live separately before filing the petition. The cooling-off period may frustrate spouses who are seeking an early exit.
Apart from criticism on moral and ethical grounds, as such, a no-fault divorce doesn't grant special disadvantage to any spouse. However, no-fault, divorce laws definitely prove more advantageous for women, in the sense that they get treated on par with men as compared to the old at-fault divorce laws.
That said, before opting for no-fault divorce, spouses should consider the pros and cons of both forms of divorce and choose the one that fits their circumstances.
What are the Benefits and Advantages of Divorce Law?
A research study conducted by the U.S. Census Bureau suggests that easier divorce laws (i.e., no-fault divorce) have a positive impact on both the economy and society. Here are the advantages of such divorce laws:
Alimony payments help the recipient spouse (usually the wife) invest in improving the quality of education for the child.
The alimony recipient gets more spare time and he/she can work and help the economy grow.
Divorce also helps improve the quality of life of both spouses – usually, there is no acrimony, abuse, stress, or violence after a divorce.
Though divorce is tragic, simpler and easier divorce laws help spouses exit an abusive or unhappy marriage easily at a very affordable cost.
States distribute property based on the community property distribution law or the equitable property distribution law. Usually, the marital property is distributed on a 50/50 basis. It allows both spouses to make a fresh start in life.
Easier divorce laws have helped increase the number of marriages by at least 9%, decrease the female suicide rate by 8–16%, and reduce the number of domestic violence cases by approximately 30%.
So, Who has the Advantage in a Divorce?
Divorce laws may work to a woman's advantage in some instances. That does not mean that divorce laws are tilted against men. It just implies that women now enjoy the same advantages as men, while, earlier, the at-fault divorce laws put women at a disadvantage.
Here are a few advantages enjoyed only by women, in addition to the benefits stated above:
Paying alimony and child support, living in a different home, and being awarded limited visitation rights may make men think twice before filing for a no-fault divorce. In this sense, the fear of divorce can increase the bargaining power of women.
The U.S. Census has discovered that easier divorce laws have motivated 7% more women to work (after marriage) so that they can increase their economic influence at home.
Educated women are aware that they will be paid alimony and child support in the event of divorce, and so, they may prefer to have a family instead of chasing their careers.
To wrap it up, easier modern-day divorce laws favor women – and there's no question about it.
Contact Us – We Are Here
to Help You
Schedule a time to talk with us – we are here to help you. When you meet with your attorney, we will go over your entire case, your children, your money and everything else that's important to you. Our goal is to remove the fear associated with divorce by protecting your money and maximizing your time with your kids, all within 3-6 months. We look forward to meeting with you!
Call us 24/7 at
801-685-9999
to Speak with a Live Representative
Get A Legal Consultation With An Experienced Utah Attorney
While this website provides general information, it does not constitute divorce advice. The best way to get guidance on your specific divorce issue is to contact a lawyer. To schedule a divorce consultation with an attorney, please call or complete the intake form above.
The use of the Internet (or this form) for communication with the firm (or any individual member of the firm) does not establish an attorney-client relationship. Confidential or time-sensitive information should not be sent through this form.