What are the Tactics Adopted by an At-Fault Divorce Lawyer?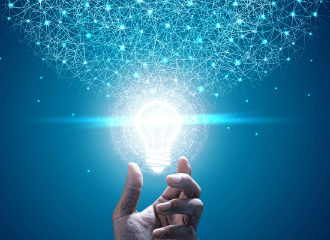 An experienced and effective at-fault divorce lawyer usually adopts the following tactics to pull off the overall case strategy successfully:
Establishing facts
Preventing deceit
Launching a strong attack on the at-fault spouse
Keeping the client calm, collected, and focused
Negotiating efficiently
Note that even if you file a no-fault divorce case against a spouse who has committed marital misconduct, you can still go ahead and prove his/her fault to get higher alimony, child custody, and a higher share in the marital property. Therefore, this post is valid for both no-fault and at-fault types of divorce.
Establishing Facts
Unlike a no-fault divorce, an at-fault divorce requires the alleging spouse to conclusively prove that the other spouse committed serious marital wrongdoing. At-fault divorce cases are usually high-conflict cases and are filed rarely. But when they are filed, they take time to resolve and there can be a lot of acrimony and deceit during the case. However, facts can blunt any argument, and an effective at-fault divorce attorney digs very deep into the available evidence and forms an unshakeable argument against the other spouse.
Digging deeper into evidence and coming up with a logical case requires time, patience, experience, and solid analytical skills. The facts should be strong and believable enough to reject bizarre claims made by the at-fault spouse against the alleging spouse. Experienced divorce attorneys easily see through wild claims and deceit, and they try their best to present a case that is truthful, factual, and believable.
Preventing Deceit
Anger, frustration, acrimony, and deceit commonly occur in at-fault divorce cases. So, one of the strategies that an at-fault divorce attorney adopts is to immediately investigate wild and untruthful claims made by the other spouse and prove to the courts that he/she is lying. For example, the other spouse may resort to the following tricks:
Fraudulently show reduced income to pay lower alimony and child support
Hide assets or park his/her money with relatives or in virtual assets like cryptocurrency
Fabricate property/asset documents to create problems in marital property distribution
Lie about parenting time to reduce child support payments
Badmouth the petitioning spouse to the child, or otherwise try to alienate the child
Experienced attorneys are usually ready with the facts and evidence and have a plan that can easily counter such lies and deceit.
Launching a Strong Attack
Reputed at-fault divorce attorneys are usually forceful with their facts and arguments in the initial separation documents that are filed with the courts before the trial begins. These separation papers contain details of the marital relationship and the reasons for separation. Once the trial begins, the lawyers explain each accusation in detail by presenting the facts they have gathered. For example, an accusation of domestic violence can be substantiated with a police report, hidden assets can be revealed by producing the title deeds, and so on.
Usually, the attack pushes the wrongdoer spouse into a corner and softens his defense.
Keeping the Client Calm and Collected
The petitioning spouse can lose his/her cool easily in an at-fault case, especially when the other spouse lies or tries to deceive the courts. Experienced attorneys are aware that at-fault divorce cases are messy and therefore they prepare their clients about how to behave in the courts. They coach their clients on how to control their anger and keep the divorce goals in mind instead of seeking instant gratification by venting their feelings.
They help their clients feel relaxed and secure and make them behave appropriately and focus on their goals rather than on their emotions.
Negotiating Efficiently
Even in an at-fault divorce, there is some give and take. The objective of the petitioner's lawyer is to ensure a solid deal for the client. The lawyer knows that the client may not always get the best deal possible, and so, when negotiations come to a point where the petitioning spouse is getting a good deal, maybe a little lower than the client's expectations, the attorney will likely suggest that his client compromise and accept the offer instead of dragging the case on.
Usually, deals between the fighting parties can come about during the trial period. Ultimately, the at-fault divorce lawyer's objective is to secure a win for the client – maybe not a thumping win, but a convincing win that covers emotional costs, penalties for wrongdoing, legal fees, and the rightful alimony, child support, and child custody.
To establish the other spouse's fault, you need an experienced attorney who strategizes – not one who wants you to seek revenge. Take this into account while interviewing lawyers.
Contact Us – We Are Here
to Help You
Schedule a time to talk with us – we are here to help you. When you meet with your attorney, we will go over your entire case, your children, your money and everything else that's important to you. Our goal is to remove the fear associated with divorce by protecting your money and maximizing your time with your kids, all within 3-6 months. We look forward to meeting with you!
Call us 24/7 at
801-685-9999
to Speak with a Live Representative
Get A Legal Consultation With An Experienced Utah Attorney
While this website provides general information, it does not constitute divorce advice. The best way to get guidance on your specific divorce issue is to contact a lawyer. To schedule a divorce consultation with an attorney, please call or complete the intake form above.
The use of the Internet (or this form) for communication with the firm (or any individual member of the firm) does not establish an attorney-client relationship. Confidential or time-sensitive information should not be sent through this form.