How Do I Carry Out My Post Divorce Financial Planning?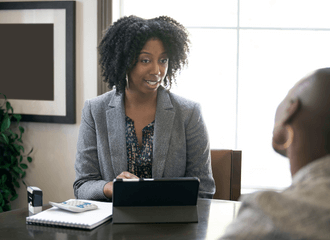 To create an effective post-divorce financial plan, here is what you should do:
Organize a support team.
Know what you own.
Make important changes in your financial accounts.
Be prepared.
1. Organize A Support Team
To plan and help you build a secure financial future in the post-divorce period, you may need the help of experts like:
Your divorce attorney, who either employs finance professionals in his/her firm or is networked with high-quality finance professionals.
A tax professional, who can plan your taxes, if any, on property distribution, alimony, and child support.
A reputed and experienced financial advisor, who can help you secure your future. Avoid advisors who are more interested in selling insurance products or creating a plan based on your risk profile without analyzing investments and your post-divorce budget.
A friend who is either financially savvy or has passed through a similar stage you are experiencing or is well-networked with finance professionals. Remember that you don't necessarily have to do exactly what your friend or confidante did – you just have to learn what he/she did while planning post-divorce finances, and learn from his/her mistakes.
Also, remember that you are starting life all over again after your divorce and you just cannot afford to make a financial mistake that can compromise your future. Usually, an experienced divorce attorney can help you select the right finance and tax professionals. However, if you have hired a rookie attorney or a general practice law firm, you may have to interview several finance professionals to find the right one on your own.
2. Know What You Own
If you have been following our guides on how to financially plan during a divorce, you may have already itemized your marital property and made copies of all key documents/statements. You would also have created a list of separate properties belonging to each spouse (these are not distributed upon divorce). Plus, you may already be having a rough estimate of what you will own, how much you will earn, and what you may have to forgo in the post-divorce period.
Armed with this knowledge, you can discuss your needs and plans with your attorney and financial advisor and they will help you organize your financial life.
3. Make Important Changes In Your Financial Accounts
It is recommended that you make the following changes to your financial accounts:
Close all joint accounts that you have with your spouse and open new and separate bank and investment accounts.
Re-title your post-divorce assets in your name.
Change your name (in case you have retained your maiden name) on important records like the SSN database, driving license, passport, etc.
Change beneficiary names on bank accounts, life insurance policies, and investment accounts.
Update your insurance policies to reflect the new financial circumstances.
Set up a retirement fund and an emergency fund for a rainy day.
Set up a new estate plan.
Check and improve or maintain your credit score.
Plan the taxes you have to pay.
Ask your financial advisor to review your portfolio and suggest changes, if required.
Create a post-divorce budget.
4. Be Prepared
A divorce halves the monthly income and doubles the responsibilities. And life, as you may be aware, may get disrupted by sudden and unexpected financial hits. Therefore, you need to take the worst-case scenario into account and hope for the best.
So, after divorce:
Don't be in a rush to act on any major financial matters – for example, selling or buying a house. Think through your decisions carefully and get them reviewed by your financial advisor.
Don't splurge – try and maintain the same level of living you enjoyed during the marriage, and be flexible enough to compromise somewhat, if necessary.
Patiently and diligently build a whole new, realistic, and secure financial foundation. It may take time, but it will secure your future.
Contact Us – We Are Here
to Help You
Schedule a time to talk with us – we are here to help you. When you meet with your attorney, we will go over your entire case, your children, your money and everything else that's important to you. Our goal is to remove the fear associated with divorce by protecting your money and maximizing your time with your kids, all within 3-6 months. We look forward to meeting with you!
Call us 24/7 at
801-685-9999
to Speak with a Live Representative
Get A Legal Consultation With An Experienced Utah Attorney
While this website provides general information, it does not constitute divorce advice. The best way to get guidance on your specific divorce issue is to contact a lawyer. To schedule a divorce consultation with an attorney, please call or complete the intake form above.
The use of the Internet (or this form) for communication with the firm (or any individual member of the firm) does not establish an attorney-client relationship. Confidential or time-sensitive information should not be sent through this form.