Should I Tell My Divorce Lawyer Everything?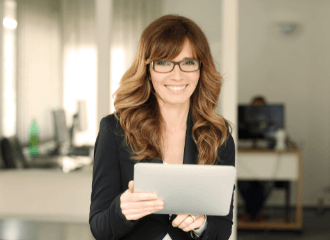 Yes, you should let your divorce lawyer know everything related to the divorce without any hesitation because:
Keeping information from your attorney can weaken your case.
Divorce lawyers are bound by an attorney–client confidentiality agreement.
Hiding Information Can Weaken Your Case
Your marriage may have reached a breaking point because of many ugly and sad events. Such events can form the core of your arguments while filing for an at-fault divorce, or while seeking a higher share in the marital property, child custody, or alimony in case you are filing for a no-fault divorce.
So, if you choose not to expose your lawyer to all the ugliness (which actually is factual information) that led to the divorce, your case could weaken. Also, some clients hide assets because it could mean a lower share of the marital pot for them. Hiding things that are relevant to the divorce is a serious mistake.
Here is how hiding information can impact your case:
Hiding Assets
Some spouses gift assets or cash to relatives or deposit it in a new bank account in their name before filing for divorce. Well, they should assume that the attorney from the other side knows how to follow the money trail and zero in on hidden assets by serving subpoenas, using forensics, and other tactics during the discovery process.
When hidden assets are discovered, here are the consequences:
The courts perceive the lying spouse as a deceitful person who also may be lying about other facets of the divorce.
The lying spouse's attorney has to spend more time defending him/her, and so the legal bill keeps inflating.
Ultimately, the lying spouse may have to share the hidden assets and pay higher alimony as well – besides compromising on child custody.
Hiding Emotional Scars
Some spouses hide the emotional damage they have suffered because of domestic violence or mental harassment because they may fear that they might be diagnosed as mentally unfit to care for their child. They may even start self-medicating or relying on substances instead of visiting a therapist.
If the courts order a psychological evaluation, and if it is discovered that a spouse's mental health is affected to the extent it weakens his/her ability to care for the child, then the courts may deny child custody to that spouse. If the other spouse knows about the matter, he/she can exploit it to the hilt.
It makes sense to reveal any psychological issues to the attorney so that he/she can help build a defense.
Waste of Time
If the other spouse reveals your secrets in court (maybe because it works to his/her advantage) then precious time is lost because the attorney now has to go back to the drawing board and rework the defense. Most spouses do not reveal everything to their lawyers because they are aware that 98–99% of divorce cases are settled in the pre-trial stage – and that can be a huge mistake.
What spouses do not realize is that the information that they hide can prevent their lawyers from building a strong case that can help them prevail over the other spouse. Plus, spouses who hide information invariably get a higher attorney bill. If the information had been revealed to the attorney at the beginning itself, he/she would have helped the client plan in advance about what steps to take if the secret is exposed by the other spouse.
Do make it a point to share all information related to the case with your attorney. Empty your closet and divulge all marital secrets ( substance abuse, adultery, violence, etc.) that led to the divorce. Inform your divorce lawyer about your expectations of alimony, property distribution, and child custody – and then leave the matter in his hands.
Attorney–Client Confidentiality Agreement Protects Your Privacy
When a client reveals any information that needs the legal opinion of his/her family law attorney, and if the client specifically asks the attorney not to reveal the information or some parts of it, then the attorney may not reveal such information to anyone other than his legal team. If the lawyer has to reveal this private information to gain any legal advantage for his client, he must first obtain his client's consent.
The attorney-client confidentiality or client privilege remains in effect even after the divorce is resolved and even after the client passes away. Therefore, you may indulge in a free and frank discussion with your attorney. Just remember to hire an experienced and reputed attorney because such professionals always guarantee 100% confidentiality.
Note that this confidentiality likely will not apply if you disclose to the attorney that you intend to commit a crime or if you choose to sue your attorney for whatever reason.
Oh, about things that you should not tell your attorney – Don't tell him/her that you are in a hurry to wrap up your case because any haste can also weaken your case.
Contact Us – We Are Here
to Help You
Schedule a time to talk with us – we are here to help you. When you meet with your attorney, we will go over your entire case, your children, your money and everything else that's important to you. Our goal is to remove the fear associated with divorce by protecting your money and maximizing your time with your kids, all within 3-6 months. We look forward to meeting with you!
Call us 24/7 at
801-685-9999
to Speak with a Live Representative
Get A Legal Consultation With An Experienced Utah Attorney
While this website provides general information, it does not constitute divorce advice. The best way to get guidance on your specific divorce issue is to contact a lawyer. To schedule a divorce consultation with an attorney, please call or complete the intake form above.
The use of the Internet (or this form) for communication with the firm (or any individual member of the firm) does not establish an attorney-client relationship. Confidential or time-sensitive information should not be sent through this form.