How to Choose a Child Custody Lawyer?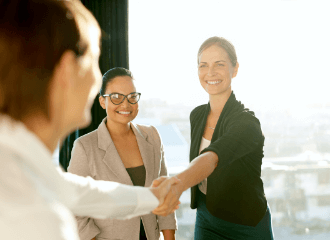 The following steps and set of questions can help you choose a highly experienced, effective, and reputed child custody lawyer:
Obtain references from friends and family, and check online resources.
Interview the shortlisted family law attorneys.
Ask about their experience and their field of specialization.
Check if the child custody lawyer you would like to hire is accessible.
Enquire about the fees.
Child custody is a contentious and highly emotional event in anyone's life, and in most cases both parents want the outcome to be tilted in their favor. Well, to achieve the best possible outcome that is fair to both the parents, you need to hire a skilled, experienced, and reputed attorney. The following steps and set of questions to ask the lawyer will help you choose the right child custody lawyer:
1. Obtain References and Check Online Resources
Many parents search "child custody lawyer near me" online, zero in on a few lawyers based on the testimonials on their website, interview a few, and choose one. Some don't bother because they want a DIY divorce.
That is a hasty and incorrect way of doing things.
You should start by obtaining references from friends and family, inquiring from other parents who have fought and won custody battles, visiting your court's office and asking the court clerks about the most effective lawyers around, and visiting lawyers' websites and evaluating their testimonials.
After collecting and analyzing the references, make a shortlist of lawyers. Don't forget to check if the attorney's license is active on your state's Bar Association's directory.
2. Interview the Shortlisted Family Law Attorneys
In your initial meeting, which is usually free, inform the attorney about your custody case in detail and ask him/her about his/her background, experience, and the strategy he/she recommends for your case. Here is a list of questions that you should ask the lawyer:
How long have you been helping people with child custody cases? (The lawyer should be experienced)
Are you affiliated with professional legal organizations? If yes, which ones?
How many child custody cases do you take on annually and what is your success rate? (The lawyer should be very successful.)
What do you recommend in a child custody case – negotiation, mediation, collaborative divorce, or trial?
(The lawyer should be non-combative and one who believes in peaceful resolution – unless your case is high-conflict.)
Do you tell clients what they should do or do you give them options and allow them to make a decision?
(You want the lawyer to give you options so that you can decide. After all, child custody is a personal matter.)
Have you taken on cases that are similar to mine?
(The lawyer should have resolved similar cases successfully.)
How do the current laws apply to my case?
(The lawyer should be knowledgeable.)
What problems do you see in my case?
What outcome can I expect?
How long will my case take?
Once you are done interviewing the attorney, ask yourself the following:
Does the attorney's approach to the custody case reconcile with yours? Or is it very different from yours?
Is the attorney trustworthy?
Do you feel confident about the attorney's abilities?
The answers to these questions will help you prune your shortlist and sharpen it.
3. Check the Lawyer's Experience and Specialization
The lawyer should have successfully resolved child custody cases that were similar to yours. If his cases are not similar to yours, then he should have resolved cases that were more complex and difficult than yours.
If your child has special needs, then the lawyer should have resolved similar cases.
Overall, the lawyer must be completely focused on family law matters with an emphasis on child custody cases. Keep in mind that you are not looking for a divorce, alimony, or property division specialist – you are looking for a child custody specialist. So, focus on hiring only such a specialist. Also, know that working with a rookie or a general practice firm can complicate and weaken your case.
4. Check if the Lawyer is Accessible
Answers to the following questions will help you decide if the lawyer is accessible and whether his firm communicates efficiently:
Will you handle my child custody case in negotiations, mediation, or trial?
(The lawyer you are choosing should be present in all such proceedings.)
If you will not, then who will?
(If some other attorney is deputed to handle your case, you need to start with this checklist all over again.)
If some other attorney from your team handles my case, will you personally manage him/her?
(You should be looking for a "yes".)
How often do you provide updates and what is included in them?
(You should be updated as and when any development takes place.)
Who will be my day-to-day contact?
Whom can I contact in case of a sudden development or an emergency? Is that person available at all times?
(You should get access to a responsible person around the clock.)
How can I reach the attorney who is handling my case and what are the hours during which he/she is available?
(Contact timing should not be rigid)
How quickly will my attorney respond after he/she gets a message that I called?
(The answer should be ASAP.)
5. Do the Fees Fit Your Budget?
You also need to check if your budget allows you to hire the attorney you have chosen. Here are some questions that will help you figure out the lawyer's bill:
How much do you charge by the hour, and how frequently do you mail the bills?
How much retainer do I have to pay?
What are the other expenses that I must pay?
Can you give me an estimate of how much my case will cost?
After you are done interviewing the lawyer, ask him/her if you have missed out on anything and if there is some information that he/she would like to share.
After you diligently go through all these steps, you will likely be ready to zero in on the child custody attorney who is best suited to your case.
Contact Us – We Are Here
to Help You
Schedule a time to talk with us – we are here to help you. When you meet with your attorney, we will go over your entire case, your children, your money and everything else that's important to you. Our goal is to remove the fear associated with divorce by protecting your money and maximizing your time with your kids, all within 3-6 months. We look forward to meeting with you!
Call us 24/7 at
801-685-9999
to Speak with a Live Representative
Get A Legal Consultation With An Experienced Utah Attorney
While this website provides general information, it does not constitute divorce advice. The best way to get guidance on your specific divorce issue is to contact a lawyer. To schedule a divorce consultation with an attorney, please call or complete the intake form above.
The use of the Internet (or this form) for communication with the firm (or any individual member of the firm) does not establish an attorney-client relationship. Confidential or time-sensitive information should not be sent through this form.