Do I Get Half of My Husband's 401(k) in a Divorce?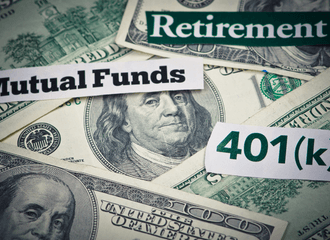 In the event of a divorce, you may get half of your husband's 401(k), accrued from the day of marriage up to the day of separation, depending upon the following factors:
Terms of the prenuptial agreement
Length of marriage
State laws
1. Terms of the Prenuptial Agreement
The terms of a validly executed prenuptial agreement, if there is one, will very likely take precedence over the state's property distribution laws. Generally, if your prenuptial agreement states that any financial asset is not to be divided in the event of divorce, then, in theory, you may not be entitled to such assets. However, where 401(k) is concerned, take the following circumstances into account:
The 401(k) accumulated during the marriage is considered marital property, which is generally distributed 50/50. So, you can always contest that you are entitled to a share in the common marital assets even if the prenuptial agreement says otherwise. That said, your husband is likely to claim that the 401(k) funds he accumulated prior to marriage cannot be distributed because that money is his separate property, and his request is likely to be accepted.
In general, marital property is divided 50/50 even in short-term marriages. So, in all likelihood, you will be entitled to 50% of your husband's 401(k) funds accrued during the marriage. His pre-marriage 401(k) balance is considered as his separate property, and it may not be divided on divorce.
3. State Laws
States follow either the community property distribution law or the equitable property distribution law. In general, common marital property is divided 50/50 in most divorce cases, in all the states, whether they follow community distribution or equitable distribution. So, in either case, you may be entitled to 50% of the 401(k) funds accrued during the marriage.
With that clarified, here is how you should go about claiming the 401(k) funds and other financial assets:
How to Claim 401(k) and Other Financial Assets in a Divorce
Consult an Experienced Divorce Attorney
Any financial asset that is accrued or purchased during the marriage (from the date of marriage to the date of separation, or, in some cases, through the date of the signing of the divorce decree) becomes common marital property and you are entitled to a share in it, 50/50 in most cases. Division of a retirement fund can be very tricky because it is usually tied to the stock market. To be sure and safe that you are getting the sum that is rightfully due to you, work with an experienced divorce attorney who has successfully resolved many cases involving property division in which 401(k) funds were divided.
Reputed and experienced divorce attorneys are networked with finance professionals, so ask your attorney to help you review and value (as applicable) your husband's 401(k), life insurance policies, savings accounts, other retirement funds, credit cards, stocks, court orders related to an earlier marriage (if applicable), wills, prenuptial agreements, stock options, etc., and include them appropriately in your claim.
Obtain a Qualified Domestic Relations Order (QDRO)
After determining all your husband's financial assets and getting them valued, you need to obtain a Qualified Domestic Relations Order (QDRO) to divide financial assets like the 401(k). Typically, the QDRO instructs the retirement plan administrator about how to split the assets. Obtaining the order is best left to your attorney.
Contact Us – We Are Here
to Help You
Schedule a time to talk with us – we are here to help you. When you meet with your attorney, we will go over your entire case, your children, your money and everything else that's important to you. Our goal is to remove the fear associated with divorce by protecting your money and maximizing your time with your kids, all within 3-6 months. We look forward to meeting with you!
Call us 24/7 at
801-685-9999
to Speak with a Live Representative
Get A Legal Consultation With An Experienced Utah Attorney
While this website provides general information, it does not constitute divorce advice. The best way to get guidance on your specific divorce issue is to contact a lawyer. To schedule a divorce consultation with an attorney, please call or complete the intake form above.
The use of the Internet (or this form) for communication with the firm (or any individual member of the firm) does not establish an attorney-client relationship. Confidential or time-sensitive information should not be sent through this form.