What Is Considered Non-Marital Property?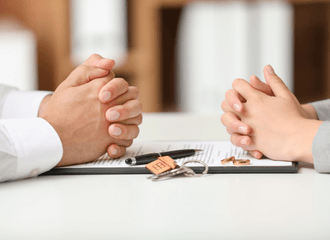 Non-marital property, also referred to as separate property, is tangible or intangible property that belongs individually to either spouse. Such property is not distributed in the event of divorce. The following are considered non-marital property:
Property that belonged to a spouse before marriage, and was not commingled with marital property.
Property that is gifted or inherited by a spouse during the marriage, and is not co-mingled with the marital property.
Property that belongs to a spouse because of the prenuptial agreement's terms.
Property acquired by a spouse after separation.
Property acquired by exchanging the whole or part of a spouse's separate property, provided the new property acquired is not commingled with marital property.
Non-marital or separate assets are almost never divided in the event of divorce, irrespective of the property distribution law followed by that state (community property distribution or equitable property distribution). This is true in all but the most extreme and unusual of circumstances.
What Is Marital Property?
In a marriage, any property other than non-marital property is regarded as marital property. For the sake of clarity, marital property includes:
Property that is acquired by either or both the spouses during the marriage using marital funds, be it in single name or joint names. The term "during the marriage" refers to the period that starts on the day of marriage and ends, most likely, on the day of separation.
Property that was separate property prior to marriage but was co-mingled by the owner spouse with marital property during the marriage.
What Is Commingling?
Commingling refers to the act of merging individually owned separate property with marital funds. For example, when one spouse converts his/her solely owned bank or investment account into a joint account, then the asset/property is regarded as marital property by the courts. Similarly, when one spouse pays for his/her separate property using marital funds, then the separate property is likely to be considered marital property.
Commingling usually occurs with real estate. For example, when one spouse who owns a home, which is his/her separate property, sells it and deposits the funds in a joint bank account, then the funds from the sale become marital assets. Or, if the spouse mingles his/her separate funds with marital funds to buy another property, then new property acquired is considered marital property.
Other examples of commingled assets include:
Gift or inheritance that is deposited in a joint bank account and used for marital purposes.
Any asset or investment acquired using a mix of non-marital and marital funds.
Spouses who do not want to commingle their separate property with marital property must not use the separate property to acquire marital assets or pay marital debts, must keep records of how and which funds were used to buy assets during the marriage, and consult with their divorce attorney about the legal status of their assets and debts before making any decision that may cause commingling of separate property.
Contact Us – We Are Here
to Help You
Schedule a time to talk with us – we are here to help you. When you meet with your attorney, we will go over your entire case, your children, your money and everything else that's important to you. Our goal is to remove the fear associated with divorce by protecting your money and maximizing your time with your kids, all within 3-6 months. We look forward to meeting with you!
Call us 24/7 at
801-685-9999
to Speak with a Live Representative
Get A Legal Consultation With An Experienced Utah Attorney
While this website provides general information, it does not constitute divorce advice. The best way to get guidance on your specific divorce issue is to contact a lawyer. To schedule a divorce consultation with an attorney, please call or complete the intake form above.
The use of the Internet (or this form) for communication with the firm (or any individual member of the firm) does not establish an attorney-client relationship. Confidential or time-sensitive information should not be sent through this form.