How Do I Protect Myself Financially In A Divorce?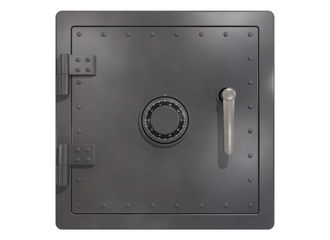 You can protect your financial future during the divorce process by doing the following:
Establish your separation legally.
Make an inventory of all marital assets and debts.
Open a separate bank account.
Hire a good divorce lawyer.
Calculate the alimony and child support receivable/payable.
Watch over any changes made in the marital assets.
Make sure that the alimony payer has life and disability insurance.
Update the beneficiaries of your financial assets.
1. Establish Your Separation Legally
The income you generate and the assets that you accumulate after separation are likely to be regarded as your separate property, and not commingled with the marital property. Property and income accumulated and earned after separation will most likely not be distributed to the other spouse.
Therefore, when you separate from your spouse, you need to legally establish the separation. Some states allow you to file a petition for legal separation. In states that don't, you need to consult your divorce attorney. He/she will either create a document or some other record that records and proves your separation.
2. Make An Inventory Of All Marital Assets And Debts
Make a list of the assets that are marital property – and just in case, note down the separate property owned by each spouse. Collect copies of property deeds, financial asset ownership documents, bank account statements, 401(k) papers, ESOP offers, retirement fund investment statements, art collection details, and title deeds of other intangible but valuable assets, as well as documents related to liabilities like credit card bills, mortgage deed/s, and any other loans.
Make sure that you have inventoried every asset and liability. This list will help your lawyer figure out whether your spouse has hidden any assets or fraudulently pocketed any marital asset that should rightfully be shared with you (usually on a 50/50 basis). Moreover, when you know how many assets you will own along with their valuation, and how much debt you have to repay after the divorce, you will be able to plan your financial future efficiently.
3. Open A Separate Bank Account
If you have joint bank accounts, consider opening a solo, separate savings or checking account. If you are on friendly terms with your ex-spouse, you may discuss your new accounts with him/her. Also, you may withdraw your share of funds from a joint account so long you are transparent about it with the other spouse, but check with an attorney before you do this to be absolutely sure. If you are confused about how to go about it or how much to withdraw, consult your family law attorney.
You need a separate bank account to manage your finances after divorce. Don't delay opening it because if your spouse withdraws funds or closes down the joint accounts, you may be left in the lurch.
4. Hire A Quality Divorce Lawyer
You need to hire an experienced and reputed law firm that is focused on resolving family law matters. If you work with a rookie or general practice firm, chances are that you will not get your rightful share of the marital property, alimony, and custodial arrangement.
Your attorney can help you get temporary restraining orders, stop your spouse from misappropriating the marital assets, free up money for your day-to-day expenses, and investigate if your spouse has already alienated any marital asset or has obtained considerable debt without consulting you.
5. Calculate The Alimony And Child Support
The courts apply a formula to calculate alimony and ensure that the alimony payable/receivable is fair to both spouses. The alimony awarded is such that it allows both spouses to maintain as far as possible their pre-divorce standard of living. You need to know how much alimony you have to receive or pay so that you can plan your monthly budget in the post-divorce period.
The same logic holds for child support. If you are the receiver, do not forget to include the expenses for extracurricular activities and other hobbies your children indulge in. Plus, as children grow, their needs evolve and if you have hired a good divorce lawyer, he/she will ensure that child support covers all necessary expenses of bringing the child up. Remember that child support is payable until the child is emancipated or self-supporting, or by the time he/she earns a degree. Note that emancipation laws vary per state.
6. Watch Over The Marital Assets
Maintain your control over your marital assets if they are in joint names. Do not relinquish your ownership.
If the assets are in the name of your spouse, speak to your divorce attorney about it, hand over the list of assets you have made, and if you suspect your spouse will sell the marital assets or defraud you, ask the lawyer to obtain a temporary restraining order that prohibits your spouse from doing so.
7. Make Sure That The Alimony Payer Is Insured
If you are the alimony recipient, ensure that your ex-spouse is insured even if you are not dependent on the alimony for your living expenses. If the alimony payer passes away or becomes disabled it can severely compromise your standard of living, and obviously, you don't want that to happen. Ensure that the alimony-paying spouse has life and disability insurance policies, which protect you in case of an eventuality.
8. Update The Beneficiaries Of Financial Assets
Finally, change the names of the beneficiaries of your financial assets and will – from your ex-spouse to your children, sibling, or parents – or whomever you desire.
Taking these steps will help you protect your finances and learn how your financial life will be after divorce. Once you get control over your finances, you will be able to better plan your future.
Contact Us – We Are Here
to Help You
Schedule a time to talk with us – we are here to help you. When you meet with your attorney, we will go over your entire case, your children, your money and everything else that's important to you. Our goal is to remove the fear associated with divorce by protecting your money and maximizing your time with your kids, all within 3-6 months. We look forward to meeting with you!
Call us 24/7 at
801-685-9999
to Speak with a Live Representative
Get A Legal Consultation With An Experienced Utah Attorney
While this website provides general information, it does not constitute divorce advice. The best way to get guidance on your specific divorce issue is to contact a lawyer. To schedule a divorce consultation with an attorney, please call or complete the intake form above.
The use of the Internet (or this form) for communication with the firm (or any individual member of the firm) does not establish an attorney-client relationship. Confidential or time-sensitive information should not be sent through this form.