Can I Use My Maiden Name After Separation?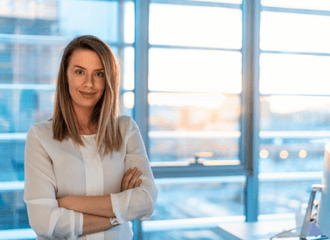 You may start using your maiden name post-separation, but don't forget to request a formal order to change your name in the divorce petition. However, before you do that, ask yourself the following questions:
How will your name change impact your children?
How will your name change impact you?
Do you have the time and patience to change your name with all government agencies?
Have you efficiently planned to change your name on all financial as well as other assets?
1. How Will Your Name Change Impact Your Children?
Will your children feel emotionally disconnected or disturbed when they find out that you are no longer associated with their family name? It may be wise to place the children's emotional needs above your own. If you have decided to change your name anyway, make your children talk to a psychologist or a child therapist to figure out the impact of your name change on them.
Are you required to sign children-related documents in your married name (for example, school reports, financial records, wills, property deeds, etc.)? Will the name change inconvenience you or your children? Think about how these factors will impact your life.
Many moms may want to keep their last name the same as their children's so that their social recognition as a family remains intact even after divorce. Are you one of them, or are you comfortable going with your maiden name? Think through these questions before making a decision. However, if you don't have children, then you may not have to think twice about going back to your maiden name.
2. How Will Your Name Change Impact You?
You may be known by your married name in your work life. So, will the name change impact your work in any way? Will you lose clients? Will the name change impact you emotionally or make you feel alienated from family and friends?
These are other factors you must think hard about before making a switch back to your maiden name.
3. Do You Have The Time And Patience To Change Your Name With All Government Agencies?
Changing the name in the social security database is a tough task and you will have to cut through the red tape as well as budget some time for this exercise. You will also need to change your name on the IRS's database, driving license, passport, and other important documents. If you live at a different address, then the address too must be updated in these records.
Each agency has its unique set of name change and address change procedures, so you need to spend a lot of time registering your maiden name in these records. The work is not very expensive but it can irritate the hell out of you and waste your precious time.
After the courts order your name change, you have to obtain several certified copies of the order and send them to your financial institutions to record the new name on your account and beneficiary forms. Credit card companies, banks, insurance companies, utility companies, etc. – you need to inform them all.
Have you budgeted the time and inconvenience the legwork and mental work this activity can take?
Do You Still Want To Switch Back To Your Maiden Name After Divorce?
Women who do not have children, those who are reeling from the aftermath of an abusive marriage, or those who want to break the patriarchal shackles from the past may want to switch back to their maiden name after divorce.
Every jurisdiction has its own name change processes, but by and large, women can request the family law courts in the divorce petition to change their name. The divorce decree, whenever it is issued, becomes a tool to help you change your name.
Contact Us – We Are Here
to Help You
Schedule a time to talk with us – we are here to help you. When you meet with your attorney, we will go over your entire case, your children, your money and everything else that's important to you. Our goal is to remove the fear associated with divorce by protecting your money and maximizing your time with your kids, all within 3-6 months. We look forward to meeting with you!
Call us 24/7 at
801-685-9999
to Speak with a Live Representative
Get A Legal Consultation With An Experienced Utah Attorney
While this website provides general information, it does not constitute divorce advice. The best way to get guidance on your specific divorce issue is to contact a lawyer. To schedule a divorce consultation with an attorney, please call or complete the intake form above.
The use of the Internet (or this form) for communication with the firm (or any individual member of the firm) does not establish an attorney-client relationship. Confidential or time-sensitive information should not be sent through this form.