Can I Remarry My Divorced Wife?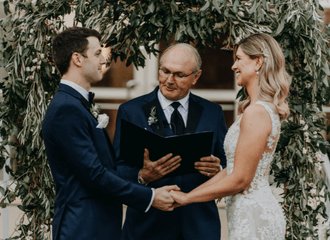 You can remarry your ex-wife, but please consider the following advice from divorce lawyers and therapists:
If your divorce is not yet completed, request the court to vacate the divorce case.
Ensure that all the problems that led to the divorce are resolved.
Get a prenuptial agreement.
Make it easy on the children.
Create a plan on how to make your remarriage work.
You may have decided to remarry your ex-wife, or soon-to-be ex-wife, for a variety of reasons, including:
You were married for a long time and now you miss her. Both you and your ex-wife also realize that divorce was a mistake.
You and your ex-wife have both gotten over the rage and frustration experienced at the time of separation, and now want to salvage the relationship.
Both of you have decided that the issues that led to the divorce were not very significant and that it's time to forgive and forget.
Both of you have gotten so used to each other that both feel that you cannot live without each other.
Both exes are ready to slowly and patiently do what it takes to rebuild the relationship despite the odds.
Whatever the reason may be, here are some steps that you can take to establish a solid foundation for your remarriage:
1. Complete/Vacate Your Divorce
Is your divorce complete or is it in the process? If it is complete, you can take the next step. If not, then you need to close the case by filing a request or motion to set aside the case. This may sound simple but it's not, but the courts may set aside or cancel a pending judgment in some cases. Ensure that your divorce attorney has the experience and reputation to help you succeed. 
2. Resolve All Earlier Problems
Both you and your ex-wife, maybe along with your family law attorneys, should revisit and review the divorce petition and resolve the issues that led to the divorce. Plus, both exes should sort out any problems or hanging issues related to alimony, child support, parenting time, etc., that the petitioning spouse had demanded. The issues contained in the divorce petition may have led to the divorce and each issue must be resolved before the remarriage takes place.
If the petitioning spouse has filed a no-fault divorce petition by stating "irreconcilable differences" as grounds for divorce, then the actual reasons must be discussed and resolved. All states allow spouses to file for a no-fault divorce, which is an easy and quick process in which all that a spouse has to state as a ground for divorce is that the marriage is irretrievably broken, the spouses have irreconcilable differences, or the spouses are incompatible. In a no-fault divorce petition, the actual reason that triggered the divorce may not be mentioned.
Therefore, it is important to flesh out the reasons that caused the divorce and resolve them before plunging into remarriage. Both spouses should also be ready and willing to consult a therapist to resolve any sticky points.
3. Get A Prenuptial Agreement
You know the problems that once rocked your marriage. You know what the petitioning spouse has said in the divorce petition. If you are following this guide step-by-step, then both you and your ex-wife have already discussed all issues frankly and devised a reconciliation plan to ensure that the remarriage is smooth. Now it's time to consider creating a prenuptial agreement that can help both spouses protect their assets and finances, and ensure that there is no more bickering over marital assets just in case the remarriage flies into trouble.
4. Make It Easy On The Children
How your divorce and remarriage affect your children depends on the events that have occurred during the separation. It is possible that either spouse has badmouthed the other spouse to the children, or did something to win a favorable custodial arrangement. Well, now that you and your ex-wife are getting back, both exes will have to undo the emotional damage you may have caused to the children during the separation, or perhaps, during the original marriage.
The children may heave a sigh of relief that their parents are getting back together – or they may not, depending upon what has transpired earlier. Kids take time to heal and therefore both you and your ex-wife should calmly and patiently work towards healing the way the kids will perceive the remarriage.
5. Create A Plan To Make The Remarriage Work
Here is some advice on this issue from our networked marriage counselors:
Both the to-be spouses should come to an understanding of the events that killed the original marriage and create a plan to resolve these issues and get over their past annoyances. They should be gracious enough to own up to their past mistakes, focus on the future, and leave the past behind.
Both spouses should have reasonable expectations from each other.
A remarriage can work if it is stable – and a marriage can be stable only when spouses keep their bad habits and annoying lifestyle factors in check. If you both are serious about making the remarriage a success, consider ironing out every past grievance associated with habits and lifestyle.
If you need time before remarrying, or are not 100% sure about remarriage to your ex-wife, start a live-in relationship for 6—12 months before remarrying.
Both spouses must commit themselves to make the remarriage friendly, easy, simple, straight, honest, and everlasting.
Contact Us – We Are Here
to Help You
Schedule a time to talk with us – we are here to help you. When you meet with your attorney, we will go over your entire case, your children, your money and everything else that's important to you. Our goal is to remove the fear associated with divorce by protecting your money and maximizing your time with your kids, all within 3-6 months. We look forward to meeting with you!
Call us 24/7 at
801-685-9999
to Speak with a Live Representative
Get A Legal Consultation With An Experienced Utah Attorney
While this website provides general information, it does not constitute divorce advice. The best way to get guidance on your specific divorce issue is to contact a lawyer. To schedule a divorce consultation with an attorney, please call or complete the intake form above.
The use of the Internet (or this form) for communication with the firm (or any individual member of the firm) does not establish an attorney-client relationship. Confidential or time-sensitive information should not be sent through this form.