How Do I Build A Strong Custody Case?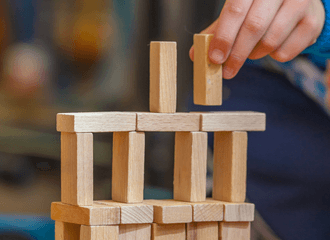 If you are thinking of divorce and wanting primary custody of your child, here is how you can build a robust child custody case:
Provide evidence that you are an ideal parent who can take care of the child's best interests
Prove that the other parent is not an ideal parent
Prove that you have a deep and meaningful relationship with your child
Demonstrate that you have created a workable parenting plan
First off, to build a strong custody case, you need to hire an experienced, successful, and effective child custody attorney who has resolved many custody battles to the satisfaction of clients – before the cases went to trial. Of course, high-conflict cases invariably end up in the courts and there is nothing one can do about that. But when it comes to regular child custody cases, your attorney should demonstrate how he has amicably resolved cases similar to yours in the pre-trial stage.
Hiring the right family law attorney is 99% of the battle won.
That said, if you are thinking about divorce and want primary custody of your child, here is how you can build a robust child custody case:
1. Provide Evidence That You Are An Ideal Parent Who Can Take Care Of The Child's Best Interests
You can prove to the courts that you are an ideal parent who acts in the best interests of the child by establishing that:
2. Prove That The Other Parent Is Not An Ideal Parent
The courts believe that a child needs the love and care of both parents to become a responsible and productive adult. So, if the other parent is a regular person with regular flaws that all humans have, then you have to be fair to his/her custodial rights and don't have to point out flaws in his/her parenting skills.  
Unless, of course, the other parent's parenting style is such that it can harm the child physically or emotionally. If the other parent is unfit to take care of the child, you can provide evidence of his/her:
3. Prove That You Have A Deep And Meaningful Relationship With Your Child
4. Demonstrate That You Have Created A Workable Parenting Plan
Create a solid and practical parenting plan and show the courts how you place the child's best interests over your own, and how you are ensuring that the pain of divorce does not rub off on the child. Ensure that your parenting plan:
Contact Us – We Are Here
to Help You
Schedule a time to talk with us – we are here to help you. When you meet with your attorney, we will go over your entire case, your children, your money and everything else that's important to you. Our goal is to remove the fear associated with divorce by protecting your money and maximizing your time with your kids, all within 3-6 months. We look forward to meeting with you!
Call us 24/7 at
801-685-9999
to Speak with a Live Representative
Get A Legal Consultation With An Experienced Utah Attorney
While this website provides general information, it does not constitute divorce advice. The best way to get guidance on your specific divorce issue is to contact a lawyer. To schedule a divorce consultation with an attorney, please call or complete the intake form above.
The use of the Internet (or this form) for communication with the firm (or any individual member of the firm) does not establish an attorney-client relationship. Confidential or time-sensitive information should not be sent through this form.