How Long Does An Uncontested Divorce Take?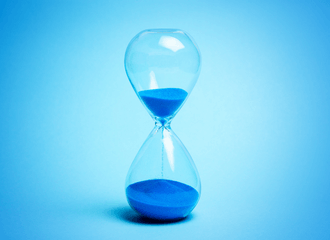 An uncontested divorce can take anywhere from a few weeks to a year or more to complete, depending on the answers to the following questions:
What is your state's residency requirement?
How long will it take to reach a marital settlement agreement?
What is the cooling-off period specified by your state?
How long does it take to comply with the state-mandated procedures?
1. What Is Your State's Residency Requirement? (Up to 1 year)
Every state specifies a minimum period for which the divorce petitioner must be residing in that state before he/she can file a divorce petition. According to the last dataset available, the minimum residency period ranges from one day (Washington, South Dakota) to 1 year (Connecticut, Iowa, Massachusetts, and a few more). So, if you do not fulfill your state's residency requirement, you must wait until you do, before filing a divorce petition.
2. How Long Will You Take To Reach A Marital Settlement Agreement? (One week to several weeks)
In an uncontested divorce, both spouses agree on the grounds for divorce and contentious issues such as:
These are important issues in the life of every spouse, and naturally, the divorce attorneys of both spouses are likely to take time negotiating and arriving at a solution that is fair and acceptable to both their clients. How long this process takes depends on the circumstances of the case. If the divorce is uncomplicated and the spouses are friendly even after separating, then matters can be resolved within one week – in other cases, it all depends on the complications of the case and the negotiating skills of the divorce attorneys.
3. What Is The Cooling-Off Period Specified By Your State? (0 to 365 days)
Some states require spouses to live apart for a certain period before the divorce is completed, and this "living apart" period is also referred to as the "cooling off" or waiting period. It can range between 0 (for example: Illinois) and 365 days (for example: Maryland) depending on the state you reside in. Note that some states may relax the cooling-off period if parents of minor children take a state-approved divorce education course.
4. How Long Does It Take To Comply With State-Mandated Procedures? (Several weeks)
You need to complete the following state-mandated procedures, and each process takes time depending on your attorney's efficiency and the response of the other spouse:
Filing a "Summons and Complaint" and the divorce settlement agreement with the courts
Delivering (serving) the papers to the other spouse
Submitting proof (Affidavit of Service) that the papers have been correctly served to the courts
Awaiting the other spouse's response or non-response (usually, in an uncontested divorce the other spouse signs the papers without raising any dispute)
Filing the defendant's papers (which you received) with the courts
Awaiting judgment
Contact Us – We Are Here
to Help You
Schedule a time to talk with us – we are here to help you. When you meet with your attorney, we will go over your entire case, your children, your money and everything else that's important to you. Our goal is to remove the fear associated with divorce by protecting your money and maximizing your time with your kids, all within 3-6 months. We look forward to meeting with you!
Call us 24/7 at
801-685-9999
to Speak with a Live Representative
Get A Legal Consultation With An Experienced Utah Attorney
While this website provides general information, it does not constitute divorce advice. The best way to get guidance on your specific divorce issue is to contact a lawyer. To schedule a divorce consultation with an attorney, please call or complete the intake form above.
The use of the Internet (or this form) for communication with the firm (or any individual member of the firm) does not establish an attorney-client relationship. Confidential or time-sensitive information should not be sent through this form.