How To File For Divorce In The Military?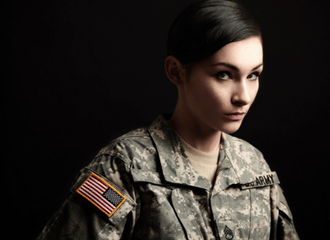 Here is how an active duty service member in the military can file for a divorce:
First, understand the difference between a military divorce and a civilian divorce
Get in touch with the legal assistance office and hire an attorney
Start the divorce process
Difference Between A Military And A Civilian Divorce
The key differences lie in:
The disclosures to be made
The state where you may file for a divorce
Disablement payments may not be considered marital property
1. Disclosures To Be Made In A Military Divorce
In terms of The Servicemembers Civil Relief Act (SCRA), the active duty service member is required to state that his/her spouse is not an active duty member of the military. This disclosure is meant to stop a spouse on active duty from filing a divorce petition without consent from the other spouse, who being on active military duty may not be able to attend the divorce proceedings.
So, if the other spouse too is serving in the military, then the petitioning spouse may only be able to pursue the divorce only if the other spouse gives his/her consent.
2. The State Where You May File For A Military Divorce
Active service members are transferred often and it is likely that a petitioning spouse may not be in compliance with the state's residency laws. So, an active member in the military can file for divorce in:
The state in which he/she last resided for at least 6 months
His/her home state in which he/she pays taxes
The U.S. state in which the service member's spouse resides (so long the service member grants permission to his/her spouse to file the petition)
The state in which the service member is stationed, even though he/she may not be a resident of that state
3. Military Disablement Payments
Though military retirement benefits may be regarded as marital property, military disability payments can be treated as separate property. If an active service member changes his retirement benefits to disability benefits, then the property segregation can cause a complication in the divorce.
Note that a military divorce can become very complicated when both spouses are active serving members in the military.
Getting In Touch With The Legal Assistance Office And Hiring An Attorney
After understanding the key differences, the service member can contact the military's legal assistance office, which provides him/her with a list of specialized divorce attorneys that are best suited to the case. The service member then has to interview a few lawyers and hire one.
Starting The Divorce Process
From this stage on, a military divorce process moves as a civilian divorce does. Typically, the service member meets with his/her divorce attorney to build a case that covers:
Once the case is ready, the service member petitions for a no-fault or an at-fault divorce (depending upon the circumstances of the case), and serves the papers. The ball gets rolling from then on and the divorce is either completed by negotiations, mediation, collaborative divorce, or after a trial.
Contact Us – We Are Here
to Help You
Schedule a time to talk with us – we are here to help you. When you meet with your attorney, we will go over your entire case, your children, your money and everything else that's important to you. Our goal is to remove the fear associated with divorce by protecting your money and maximizing your time with your kids, all within 3-6 months. We look forward to meeting with you!
Call us 24/7 at
801-685-9999
to Speak with a Live Representative
Get A Legal Consultation With An Experienced Utah Attorney
While this website provides general information, it does not constitute divorce advice. The best way to get guidance on your specific divorce issue is to contact a lawyer. To schedule a divorce consultation with an attorney, please call or complete the intake form above.
The use of the Internet (or this form) for communication with the firm (or any individual member of the firm) does not establish an attorney-client relationship. Confidential or time-sensitive information should not be sent through this form.