How Long Does It Take To Finalize A Mediated Divorce?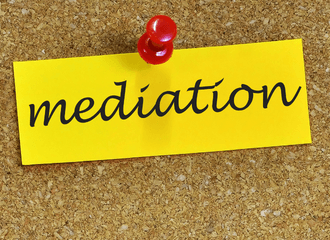 In most states, a mediated divorce takes anywhere from a few weeks to several weeks. The time taken depends on:
Hire an experienced attorney
Agree on contentious issues
Fulfill the state's residency requirements
Comply with the state-mandated waiting period
Complete the state-mandated procedures
Hire a mediator
Complete the mediation
1. Hiring An Experienced Attorney (A couple of weeks)
You need an experienced divorce attorney to handle your mediation case even though the process looks casual, DIY, and friendly, and is conducted in an informal setting. Every issue that you and your spouse agree on may look good on paper now, but may reveal some hidden negative features in the future. Therefore, you need to discuss with your attorney what you and your spouse have agreed on, and he/she will advise you on how your decisions can financially and emotionally impact you and your children going forward, and whether you need to tweak or change drastically the terms of the agreement.
Hiring an attorney who has experience in amicably resolving divorce cases through mediation or collaborative divorce may not be as tough as you think. And, choosing a lawyer online may not be a good idea.
You need to study several lawyers and then hire the professional with whom you can get along well and who has resolved cases that are similar to yours. This hiring process may consume up to a week or two depending on how picky you are. Experienced attorneys can also help you hire an effective mediator.
2. Agreeing On Contentious Issues (From one week to a few weeks)
If the spouses have agreed to mediation, it implies that they are friendly, honest, and on cordial terms with each other, or at least are not openly hostile and want to go to trial simply out of spite to their spouse, and have generally decided that the marriage is over and there is no going back. In such a favorable atmosphere, it is likely that the spouses will broadly agree on the grounds for divorce and issues like:
Still, these are emotional and financial issues and it may not be possible to resolve them in a hurry. So, such issues may take time and deliberations, often with the help of attorneys, to resolve fairly and equitably.
These can be resolved within a week if the divorce is uncomplicated or they may even take 2 or more weeks otherwise. It all depends on the circumstances of the case and the approach taken by the divorce attorneys. If there are a few sticky issues left over, the mediator can help you resolve them.
3. Fulfilling The State's Residency Requirements
You need to be a resident in your state for a specified period before filing a divorce petition.Many states require you to be a resident for at least 2–6 months before filing a divorce petition. So, if you have recently started living in a state, you will have to wait to complete the specified period of residency before filing a divorce petition.
4. Complying With The State-Mandated Waiting Period
After filing for a divorce, many states require spouses to observe a mandated waiting or cooling-off period during which the spouses have to live separately. This period usually starts from the day the divorce petition is filed or served to the other spouse.
5. Completing The State-Mandated Procedures (A couple of weeks)
You may have to follow the state-mandated procedures irrespective of whether you are going in for mediation or a trial, so check about these with your divorce attorney. These procedures may include:
Filing the divorce petition (called Summons and Complaint) and other mandated divorce forms with the courts
Serving copies of the filed documents to the other spouse
Submitting proof that the spouse has received the papers
Waiting for the other spouse's response
Filing the other spouse's response with the courts
6. Hiring A Mediator (A week to a few weeks)
If you have hired an experienced attorney, he/she will help you easily hire a mediator who is neutral, tenacious, creative, mature, and objective. In addition to these qualities, your attorney will ensure that the mediator you choose inspires trust and confidence. If you hire an inexperienced divorce attorney, it may take longer to decide who to use for mediation and then contact that person and schedule. Experience cuts down on time.
7. Completing The Mediation (A few weeks to a few months)
Usually, uncomplicated cases can be resolved in 1 mediation session In fact, in Utah, even the most contentious cases are resolved in 1 or 2 mediation sessions. This said, quality mediators can take time to get because they are in high demand. You want someone in high demand, though, because that usually indicates higher quality service and expertise.
Note that a mediator cannot make a ruling on your case, and a spouse may walk out of mediation at any time.
If you add all these periods, you will realize that the big takeaway is that mediation can be wrapped up anywhere between 1 and several weeks (depending on state laws), especially if you hire an inexperienced or highly contentious divorce attorney. Focus on hiring the right attorney because he/she can get you and your family through the mediation process quickly, so you and your kids can move on with the least damage possible, while protecting you and maximizing your time with your kids, and maximizing your money.
Contact Us – We Are Here
to Help You
Schedule a time to talk with us – we are here to help you. When you meet with your attorney, we will go over your entire case, your children, your money and everything else that's important to you. Our goal is to remove the fear associated with divorce by protecting your money and maximizing your time with your kids, all within 3-6 months. We look forward to meeting with you!
Call us 24/7 at
801-685-9999
to Speak with a Live Representative
Get A Legal Consultation With An Experienced Utah Attorney
While this website provides general information, it does not constitute divorce advice. The best way to get guidance on your specific divorce issue is to contact a lawyer. To schedule a divorce consultation with an attorney, please call or complete the intake form above.
The use of the Internet (or this form) for communication with the firm (or any individual member of the firm) does not establish an attorney-client relationship. Confidential or time-sensitive information should not be sent through this form.