What Are The Effects Of Divorce On Children?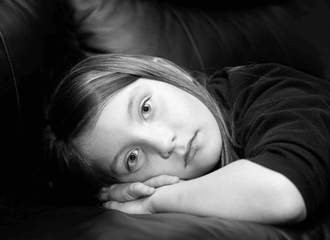 Divorce can have various negative effects on children that can impact different aspects of their life, such as their:
Psychology
Social life
Behavior
Health
Divorce turns conventional parenting upside down. Visitation schedules, joint custody, shared custody, sole or primary custody, and other legal rulings can insert several difficulties into a child's life. Some children, particularly if they are in their teens or mature enough, may understand and somehow cope with the new normal. Also, some children who have witnessed or experienced emotional or physical abuse may actually be relieved. The other children, however, may feel the intense pressure of witnessing their family split up, and their feelings can lead to the following problems.
A child's response to divorce depends on his age group and level of maturity. A young child may feel sad while an older child may feel lonely, embarrassed, or angry. Though for some children the effects of divorce may wear off over a period of time, for others the effects can cast a shadow in the long term. Some of the psychological effects on children can be:
Feelings of abandonment, sadness, tension, frustration, low self-esteem, and other negative thoughts can increase the risk of mental disorders.
A huge familial disruption, social distractions, and feelings of alienation can take the child's concentration away and make him perform poorly in school.
Anxiety, anger, humiliation, sadness, tension, loss of family, etc., can combine and motivate the child to escape from reality by getting addicted to substances – maybe not immediately, but as he/she grows older.
B. How Divorce Can Impact A Child's Social Life
When their parents separate, children who are heavily dependent on their parents for emotional support may withdraw into a shell, feel intense sadness, and even feel depressed. As time passes, they may find it difficult to make friends or maintain relationships with romantic partners, friends, or family members.
If the child withdraws into a shell, he/she may lose interest in social activity and his/her insecurity may start building up as time passes because there's not enough social support to fall back on. An increasing feeling of insecurity can also trigger the child to make wrong choices and decisions.
Having witnessed a problem at home that didn't end well, the child may face difficulties in resolving problems or conflicts with others as he/she grows up.
Some children may get angered because of the divorce and end up becoming hostile, destructive, and aggressive social misfits.
C. How Divorce Can Impact A Child's Behavior
When children are required to cope with big changes in their life like shuttling between homes, splitting time between parents, getting used to their parents with new romantic partners, maybe even changing schools, relocating to another state, etc., they may find it difficult to adapt to the new dynamics. They may withdraw, feel depressed or angry, or develop feelings of hostility.
Some children may go on to become overly emotionally sensitive adults because the divorce threw their life out of gear, or made them sad, angry, anxious, or depressed – and they were not able to process their emotions. Their emotions may find an outlet in their social behavior.
Some children may lose faith in the institutions of marriage and family and go on to become angry or depressed loners, or people who just cannot control their emotions or actions (loss of control).
Some children's self-esteem may get lowered, or they may feel like they have been abandoned by their parents. Their feelings will reflect in their social behavior, but how a child reacts depends on his/her mental makeup.
D. How Divorce Can Impact A Child's Health
If a child's tender mind is exposed to the kind of mental stress that you read about above, it is natural that the psychological problems end up impacting the child's physical health as well. Disturbed sleep, constant mental stress, poor and irregular eating habits, hostile behavior, and other conditions caused by a divorce can make a child prone to illnesses, addicted to substances, indulge in criminal activities, develop poor eating habits, or become a weak and unproductive adult, and so on.
Contact Us – We Are Here
to Help You
Schedule a time to talk with us – we are here to help you. When you meet with your attorney, we will go over your entire case, your children, your money and everything else that's important to you. Our goal is to remove the fear associated with divorce by protecting your money and maximizing your time with your kids, all within 3-6 months. We look forward to meeting with you!
Call us 24/7 at
801-685-9999
to Speak with a Live Representative
Get A Legal Consultation With An Experienced Utah Attorney
While this website provides general information, it does not constitute divorce advice. The best way to get guidance on your specific divorce issue is to contact a lawyer. To schedule a divorce consultation with an attorney, please call or complete the intake form above.
The use of the Internet (or this form) for communication with the firm (or any individual member of the firm) does not establish an attorney-client relationship. Confidential or time-sensitive information should not be sent through this form.