How Can I Win Custody?
You can win a child custody battle only when you keep the child's best interests in mind. Here is how you can do that: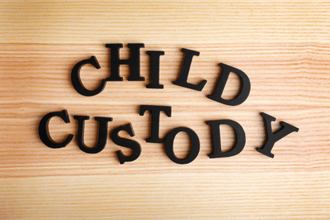 By creating a workable parenting plan
By focusing on the child's well-being
By being respectful and courteous to your ex-spouse
By rectifying your shortcomings
By hiring an experienced family law attorney
Separation is usually unhappy, divorce is almost always tragic, and a child custody battle can be nerve-racking and a very sad event for the child. Despite all the unhappiness around the event, every parent should realize that he/she is an adult who can take things in stride, but it is the child who has to psychologically cope with the fallout and try and adjust to the new normal.
The parents thus owe it to their child to put their differences behind them and work towards the best interests of the child, which is what the courts take into account before awarding custody. If the parents give preference to the child over their desires and hostilities, the courts can take a favorable view of the situation, and the custody battle can become a win–win situation.
Creating a Workable Parenting Plan
Ideally, both the parents should sit together and create a parenting plan through cordial mutual discussions. A parenting plan usually contains a schedule of parent-time for each parent, in general, and for special occasions and holidays, a schedule for transfer of the child between the parents, details about which parent gets the primary custody or how the custody (physical or legal) is to be shared between the parents if no parent gets the sole custody. A parenting plan must also include the following: a plan for childcare and child's education, a plan to ensure communication and information sharing between the parents and between the parents and the child, a dispute resolution process, and a plan for unforeseen events like a parent relocating to another place, or any such event depending upon the circumstances of the case.
Both parents should create a workable parenting plan that ensures the child's well-being and growth. Here are some guiding principles that can help:
Does the parenting plan ensure that the child will not be adversely affected, physically or emotionally?
Does the parenting plan reconcile the changing dynamics (because of the divorce) with the child's needs?
Does the parenting plan minimize the child's exposure to any potential arguments between the parents?
Does the parenting plan state the responsibilities of each parent towards the child?
Are the parents in agreement about fulfilling their duties and responsibilities?
However, there is one exception. This happens when one parent has the potential to harm the child physically or psychologically. In such a case, the courts can consider this parent unfit to care for the child and grant custody to the other parent. The parent who has the potential to cause damage can nevertheless get visitation rights.
Focusing on the Child's Well-Being
Until the child reaches 18 years of age, every parent has to ensure that the child gets proper education, is provided with nutritious food, adequate clothing, a roof over the head, medical care, insurance, and financial support.
Focus on providing your child with these basic needs, because if you don't, you may get in legal trouble and your custody case can weaken. You also need to demonstrate to the courts that you are physically and mentally fit and capable of providing for your child's needs – and that you will always be present for your child when the circumstances call for it.
Being Respectful and Courteous to Your Ex-Spouse
You cannot expect to create an objective parenting plan that benefits the child if you keep fighting or arguing with your ex-spouse. Arguments can escalate and turn ugly, leading to non-cooperation and frustration. Many parents can go ballistic on social media and their "defamatory" posts can be used against them in the custody battle.
So, you must focus on the task at hand – which is working in the best interests of your child – and push aside all the anger and hurt the divorce has caused.
Place facts on the table and walk away when an argument starts brewing. Focus on the facts and the parenting plan you are creating. Both spouses should try to be courteous, professional, and peaceful towards each other, and turn their focus on the child's well-being instead of their egos.
If you cannot agree to a parenting plan, don't rush to the courts with a petition in hand. Check with your family law attorney who can calm things down and help you stay focused or guide you about other collaborative options, such as mediation.
Rectifying Your Shortcomings
Humans are different and every person has some chinks in his/her armor. In a custody battle, both spouses' lives are put under the scanner and accusations fly thick and fast. Some accusations can stick and hurt your case.
You need to know what can work against you in the courts and you need your family law attorney's opinion on that. Your lawyer can help you understand the following:
Factors that can hurt your child custody case
Ways to overcome these negatives
Ways to turn these negatives into positives, thereby creating a favorable perception with the courts
Hiring an Experienced Family Law Attorney
Hiring a firm that specializes in family law and is staffed with experienced lawyers can ease the pain caused by the child custody battle. Experienced lawyers know the law like the back of their hand, and they know how the courts work from experience in cases that were similar to yours. Moreover, they know how to negotiate effectively, how to help the warring ex-spouses keep the peace, and ultimately resolve the case amicably and quickly by using the collaborative divorce approach.
Moreover, such lawyers make you aware of the positives and negatives of your case and help you approach the custody battle realistically and practically.
To sum up, you can win a custody battle only by acting in the best interests of the child. The tips discussed here can help you stay grounded in reality and collaborate with your spouse and lawyer in making a plan in which everyone wins – the child, your spouse, and you.
Contact Us – We Are Here
to Help You
Schedule a time to talk with us – we are here to help you. When you meet with your attorney, we will go over your entire case, your children, your money and everything else that's important to you. Our goal is to remove the fear associated with divorce by protecting your money and maximizing your time with your kids, all within 3-6 months. We look forward to meeting with you!
Call us 24/7 at
801-685-9999
to Speak with a Live Representative
Get A Legal Consultation With An Experienced Divorce Lawyer
While this website provides general information, it does not constitute divorce advice. The best way to get guidance on your specific divorce issue is to contact a lawyer. To schedule a divorce consultation with an experienced family law attorney in Salt Lake City, please call or complete the intake form above.
The use of the internet (or this form) for communication with our law firm (or any individual member of the firm) does not establish an attorney-client relationship. Confidential or time-sensitive information should not be sent to our law offices through this form.