How Long Does a Divorce Take?
The time taken to complete a divorce, whether by mediation, arbitration, or trial, can vary from 45 days to 1.5 years (longer, in some high-conflict cases) depending on several factors, such as: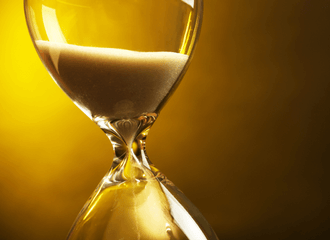 Whether the divorce is contested or uncontested
Whether the divorce is a "fault" or "no-fault" divorce
How experienced and effective your family law attorney is
Laws of the state in which the divorce petition is filed
Whether either spouse is hiding some assets
Time taken by the court to issue a decree
Is the Divorce Contested or Uncontested?
An uncontested divorce is one in which all issues such as alimony, child custody, debt, property division, etc., are resolved between the spouses before the divorce petition is filed, and therefore, no trial is necessary. Essentially, an uncontested divorce is one in which everyone agrees on everything. It can take anywhere from 45 days to 5 months to complete the divorce depending on the state in which the divorce petition is filed.
A contested divorce is one in which the spouses disagree on issues such as property division, parenting plan, child custody, etc. Such cases can take 18 months, or even longer, to resolve depending on the complexities of the individual case, the level of disagreement between the spouses, and how far each spouse is willing to go.
"Fault" or "No-Fault" Divorce
According to Cornell Law School, all U.S. states allow no-fault divorce. However, about two-thirds of the states also allow spouses to file for a fault-based divorce.
In a no-fault divorce, it is enough for one spouse to simply state that the marriage is not working out because of incompatibility, irreconcilable differences, or that the marriage has broken down and cannot be retrieved. There is no need to prove anything in the courts and thus, the divorce is speedier.
On the other hand, a fault-based divorce requires the petitioner to allege a marital offense on the part of the other spouse – and prove it. The common grounds for this divorce are incurable mental illness, infidelity, impotence, bigamy, criminal conviction, physical or emotional abuse, spouse abandonment without reason, forcefully or fraudulently getting married, addiction, or any other reason specified by your state.
A fault-based divorce can take a long time because it requires one spouse to prove the wrongdoing on the part of the other spouse. Despite the long trial process in such a divorce, a spouse may feel it is the best option to get justice for oneself and penalties for the spouse at fault.
Experience and Effectiveness of your Family Law Attorney
The divorce process begins with the filing of a petition, serving it to the other spouse, assessing the reply, responding to a counter-petition (in some cases), filing a stipulation, filing documents, exchanging documents, attending mediation proceedings, getting ready for trial (if mediation does not work out), and ends with the trial.
To cut a long story short, if you work with a general practice law firm or with a rookie lawyer, you may experience errors, goof-ups, and delays – which can lengthen the divorce process. You need to work with an effective and experienced divorce attorney who is reputed and well-versed with the paperwork and court processes if you want your divorce to proceed smoothly, efficiently, and without any unnecessary delays.
Laws of the State
The following regulatory factors can impact the timeline of your divorce:
When spouses file for a divorce, state laws require them to wait (live apart) for a specified period before the divorce is completed. This period is referred to as the "cooling off" period or the waiting period, and it can range anywhere between 0 and 365 days depending on the state you reside in and file for divorce. For example, in Illinois, there is no "cooling off" period, while Maryland has specified a 365-day cooling-off period. This waiting period impacts the length of the divorce. Some states relax the waiting period if parents of minor children take a state-mandated divorce education course. Also, the courts can issue interim orders during the "cooling off" period.
You also have to fulfill your state's residency requirements before filing for divorce. For example, in Utah, you or your spouse must reside in a single county for at least 3 months immediately before filing a divorce petition.
Your county court's backlog of cases also matters. A large backlog of cases increases the divorce timeline.
When a Spouse Hides Assets
If you suspect that your spouse is hiding assets and that his/her disclosure of assets is incomplete or fraudulent, your divorce attorney needs to take appropriate steps like hiring an investigator or requesting documents. This adds to the time.
Time Taken by the Court to Issue a Decree
Most U.S. courts do not issue the final divorce decree until all property division and child custody matters are resolved.
Every state requires that there be a certain number of days between the filing of the petition and the day the decree is signed. For example, Utah's laws state that there be a 30 day gap between the petition date and the decree date. However, when faced with extraordinary circumstances, a spouse can ask the court to waive this waiting period.
Contact Us – We Are Here to Help You
Schedule a time to talk with us – we are here to help you. When you meet with your divorce lawyer, we will go over your entire case, your children, your money and everything else that's important to you. Our goal is to remove the fear associated with divorce by protecting your money and maximizing your time with your kids, all within 3-6 months. We look forward to meeting with you!
Call us 24/7 at
801-685-9999
to Speak with a Live Representative
Get A Legal Consultation With An Experienced Divorce Lawyer in Salt Lake City, Utah