How Much Does a Divorce Cost in Utah Without a Lawyer?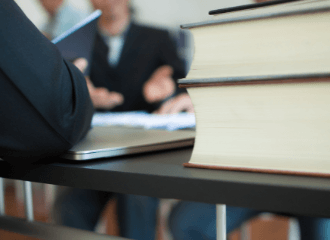 At the time of this writing, an uncontested do-it-yourself (DIY) divorce in Utah without a lawyer costs about $730, which includes:
Fee for filing the divorce petition
Document preparation expenses
Divorce education course fee and divorce orientation course fee
Paper serving fees
If there are unresolved issues, and the couple wants to resolve them without hiring a lawyer, then they will be required to go through a mediation process mandated by the state. The mediation costs around $600 – and therefore, the cost of a contested divorce in Utah, without hiring a lawyer, can cost up to a minimum of $1,330.
Here are the details of these expenses:
Filing Fees: $325
Filing the divorce petition costs around $325. This fee gets the legal process started, with the courts reviewing your case.
Document Preparation Expenses: $200
Document preparation costs around $20 per document. Typically, you will have to fill court forms and submit them along with the divorce settlement agreement, a parenting plan, child support details, property division document, debt division document, and other documents depending upon the circumstances of the case. On average, you may have to get about 10 documents prepared, so, the cost will typically work out to around $200. You can consider taking the courts' assistance by opting for the Online Court Assistance Program (OCAP) or ask your family law attorney to help you out (a paralegal may be able to prepare these documents).
Divorce Education and Orientation Courses: $130±
For parents with minor children, the Utah courts mandate two courses:
A 2-hour divorce education course costing $35/spouse, which coaches parents about what the grieving stages in a divorce are, what children experience after a divorce, and how a child is likely to react to divorce based on his/her age. The course also educates the parents on how to help, share responsibilities, and communicate with a child during and after the divorce to help him/her adjust to the new normal, and what children should and should not know. Parents are also instructed about model parental behavior, how to decrease their conflict, the financial and legal angles to a divorce, and more.
A divorce orientation course costing $30/spouse, which coaches parents about the divorce process and procedures, how divorce can impact their lives, how to improve the marriage, resolve child custody/child support issues, and how to cope with the post-divorce trauma.
Paper Serving Fees: Approximately $75±
You need to serve your spouse with a copy of the papers you have filed in the Utah courts. Usually, a private documents server charges about $75.
Mediation Costs: $600 (minimum approximate as of June 2022)
If the couple has some contested issues but is confident of resolving them without hiring an attorney, then they can opt for the mediation program mandated by Utah's laws, which can help them reduce friction and time wastage while completing a divorce. A court-approved and experienced mediator costs up to $300 per hour and a typical mediation session can take 2–6 hours. If the divorce is DIY, it implies that the spouses are most likely on friendly terms with each other – therefore, guesstimates say that the mediation is likely to take no more than 2 hours in a DIY divorce, and so you should budget a minimum of $600 for the mandatory mediation.
Note: Uncontested cases do not require mediation. If couples would like to engage a mediator, they can, but it's not required.
Based on the assumptions above, the cost of a DIY divorce in Utah without hiring a lawyer comes to approximately $1,330, including mediation costs.
That said, you should consider a DIY only when ALL of the following conditions are fulfilled:
You Can Skip Hiring a Divorce Lawyer in Utah if…
Both spouses are on good terms, completely transparent with each other, and have mutually decided to separate.
Both spouses agree 100% on every term of the divorce (spousal support, child custody, child support, parenting plan, property division, and more).
Both spouses are fully aware of the family's finances and generally understand divorce laws and the consequences thereof.
Both spouses are likely to remain friends even after the divorce.
Both spouses are financially independent.
If all these conditions are fulfilled, then the spouses may consider filing for a divorce in Utah without a lawyer. But that is easier said than done – every divorce has some acrimony or bitterness hanging on to it like a painful appendix and the ideal conditions mentioned above exist only in rare cases. It will be in your interest to consider hiring a family law attorney in Utah because divorce is a legal matter, and so it must be resolved only by a legal professional.
Contact Us – We Are Here to Help You
Schedule a time to talk with us – we are here to help you. When you meet with your divorce lawyer, we will go over your entire case, your children, your money and everything else that's important to you. Our goal is to remove the fear associated with divorce by protecting your money and maximizing your time with your kids, all within 3-6 months. We look forward to meeting with you!
Call us 24/7 at
801-685-9999
to Speak with a Live Representative
Get A Legal Consultation With An Experienced Divorce Lawyer in Salt Lake City, Utah