What Years of Marriage are the Hardest?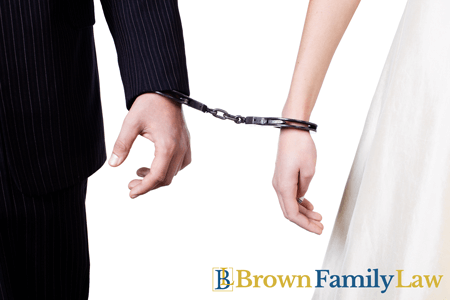 Divorce lawyers, psychologists, and researchers have slotted years of marriage into periods and have rated them based on their risk of divorce:
Years 1–2: Very Risky
Years 3–4: Mild Risk
Years 5–8: Very Risky
Years 9–15: Low Risk
Years 15 and over: Low to Mild Risk
In 2019, a total of 2,015,603 marriages happened and 746,971 divorces were granted in America. That implies a divorce rate of about 37%. Statistics suggest that the average national length of an American marriage is 8.2 years. 
Most researchers opine that most divorces occur during the "Very Risky" phase of marriage. Here are the details:
Years 1–2: Very Risky
Researchers have discovered that divorce risk is highest in this phase, and the reasons include:
In years 1–2, people discover what it means to live 24/7 with the person they fell in love with. They start wondering if their partner will stay the same as during courtship or change as time goes by. They may not like what they see or experience, and that may cause them to want out of the marriage before they invest too much time.
In some pre-nuptial agreements, one partner stands to get a lot of money after one year passes. Therefore, some rich spouses who are having second thoughts about their partner choice are likely to end the marriage before the terms of the prenuptial agreement come into effect. This is especially true in high-profile or celebrity marriages.
Spouses simply haven't learned the skills necessary to appropriately deal with their spouse. This may include conflict resolution or what type of love language their spouse prefers. Without these skills, people are more likely to want out, which is easier to do within the first couple years of getting married.
Years 3–4: Mild Risk
In years 3–4, both partners more or less accept each other for what they are but are plagued by the following issues as time goes by:
Couples ponder whether their relationship will change dramatically when they have kids. The flipside is that when they have children, the event strengthens their marriage.
They wonder whether they will remain together for life if they decide to make a substantial investment in a home.
Pregnancy/sex-related issues.
Problematic in-laws.
It all depends on how much love,trust, and commitment remain after the first phase is over.
Years 5–8: Very Risky
Here are the reasons why this phase represents some of the hardest years of marriage:
Small children need a lot of care and attention, and juggling between housekeeping and work becomes a very tough task, leading to differences and resentment.
The 7-year itch can kick in too, with either spouse, and there is no telling how it can drag the relationship down.
Arguments over finances and debt can also take a huge toll.
Many folks, despite getting fully accustomed to each other, start feeling as though they don't know each other anymore.
Some folks may feel that they do not have enough space to be themselves.
Lack of sexual appetite can also trigger a divorce.
Years 9–15: Low Risk
This phase is largely considered safe, although some folks may face the following issues:
Familiarity breeds contempt and some folks can start hating their spouse or no longer find him/her attractive and interesting.
There can be a communication breakdown for a variety of reasons, including a bloated ego.
As children get older, some adventurous or unsatisfied people may simply get tempted to move out of a relationship.
Years 15 and Over: Low to Mild Risk
People, who sacrificed their happiness to keep the marriage intact because of children or whatever, generally file for divorce during this phase. Some folks may move out of a marriage just for the heck of it or simply because they are bored. Some may feel lonely because their home feels like an empty nest after children leave and their spouse is mostly away for work. This makes them look for some interesting extramarital affair, which ultimately can lead to divorce.
Also, the following causes can occur in any phase of the marriage and increase its risk profile:
Infidelity
Financial hardship
Addictions
Simply growing apart for any reason
Whatever the reasons may be to divorce after 15 years of marriage, this phase faces low to mild risk.
Contact Us – We Are Here to Help You
Schedule a time to talk with us – we are here to help you. When you meet with your divorce lawyer, we will go over your entire case, your children, your money and everything else that's important to you. Our goal is to remove the fear associated with divorce by protecting your money and maximizing your time with your kids, all within 3-6 months. We look forward to meeting with you!
Call us 24/7 at
801-685-9999
to Speak with a Live Representative
Get A Legal Consultation With An Experienced Divorce Lawyer in Salt Lake City, Utah