Why Do Marriages Fail After 25 Years?
A marriage can fail after 25 years because of one or more of the following reasons: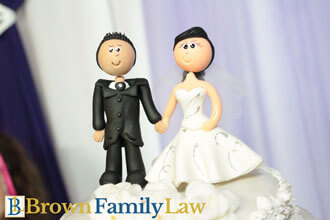 Unsolved problems of the past
Growing apart
Mental health and other issues
Adultery
Addictions
Ineffective counseling
Empty nest syndrome
Other factors
According to the Pew Research Center, the divorce rate of Americans aged 50 and older has doubled since the 1990s. These could be the reasons why:
Unresolved Problems of the Past
Despite being married to a spouse with poor coping skills, a spouse with an angry or abusive disposition, an intolerant spouse, or a spouse with a personality disorder, the other spouse can choose to stay in the marriage for the sake of children, or to give a perception of a united, "all-is-well" kind of marriage to society, or for any other reason. As time goes by and kids venture out to be on their own, the spouse who bore the brunt for years may feel that the right time has come to consider moving out of the marriage, especially if the problems of the past remain unresolved.
Growing Apart
According to therapists, newly married couples have common goals and they feel that their post-marriage thought processes will last throughout their marriage. Then comes pregnancy, kids, their education, and juggling life and its challenges with their jobs. As time passes, priorities change, and the couple settles into a routine life that may feel kind of unexciting and monotonous. It is possible that the couple then begins to focus more on the outside world than on each other.
As more time goes by, the heady days of love can get shelved, and the daily interactions between the spouses can become limited. Plus, issues such as menopause, health problems, work pressures, and other changes can creep in, and chip away at the relationship. Some spouses may feel that the relationship has stagnated; others may feel that they have fallen out of love, while some may have found new life goals that are incompatible with the other spouse. They may even start viewing each other from a different perspective, grow apart in the process, and finally consider moving on.
Mental Health and Other Issues
A spouse can be impacted by a mental illness that shows up later in life, or she/he can develop a mental health issue or a personality disorder because of a long unhappy marriage.
Diseases such as depression, PTSD, dementia, schizophrenia, etc., can show up later in life and adversely impact the quality of life. To make matters worse, some people may refuse or delay treatment. Researchers have also discovered that personality disorders can manifest themselves or intensify as a person gets older, making it difficult for her/him to interact with the other spouse. Such a spouse may get abusive too, wanting to control the other spouse's life. A mentally unstable spouse may not be able to perceive reality, causing romantic conflict and other unpleasantness, and end up making things extremely difficult.
A spouse who cannot take it anymore may decide to move on.
Adultery
An older spouse may start finding younger people of the opposite sex more attractive and decide to make new friends on social media or find a new partner on one of the many dating sites out there. Cheating may be wrong, but it doesn't carry the same disgrace and dishonor it did in the past. A spouse may find commitment tough, and infidelity as an easy way out for whatever reason, possibly landing the marriage in trouble when the other spouse finds out.
Addictions
A spouse can conceal his/her addiction to alcohol, smoking, drugs, gambling, pornography, etc., or may be is even open about it. Whatever the case may be, trouble can break out in any marriage when the other spouse discovers the addiction and tries to reconcile it with the hard times it may have created in the past.
In a long marriage, decisions are not based on whims or impulses. Therefore, anyone will consider giving at least one opportunity to her/his spouse to give up the addiction. If he/she does not reform or refuses to take a de-addiction treatment, the other spouse may decide to walk away.
Ineffective Counseling
Many spouses who have been married for 25 years or more, but are still coping with unresolved marital problems, can seek counseling to resolve marital issues. If even counseling does not repair the cracks, and if the couple sees no hope left, they may mutually agree to divorce.
Empty Nest Syndrome
Though many websites list empty nests as a reason for divorce among couples who have been married a long time, a group of researchers who analyzed 14 years of data discovered that the empty nest syndrome was largely unrelated to divorce.
Our firm felt it appropriate to include it here because readers should be made aware that the empty nest syndrome is not much of a divorce trigger as it is made out to be.
Other Factors
You may be surprised to learn that COVID-19 triggered a wave of divorces in long marriages. Before the pandemic, either both spouses were at work, or one of them was at home. Then they suddenly found themselves together 24/7 under stressful conditions, leading to the realization that they had developed many differences during their long years of marriage.
Other factors that have the potential to trigger a divorce in a long marriage include better healthcare, which leads to a longer life and marriage expectancy. Some unhappy spouses may decide to finally move on rather than continue in a long marriage. Also, there is less stigma attached to divorce these days, and therefore a spouse may not hesitate to file for a divorce even at a ripe age, for whatever reason.
Contact Us – We Are Here to Help You
Schedule a time to talk with us – we are here to help you. When you meet with your divorce lawyer, we will go over your entire case, your children, your money and everything else that's important to you. Our goal is to remove the fear associated with divorce by protecting your money and maximizing your time with your kids, all within 3-6 months. We look forward to meeting with you!
Call us 24/7 at
801-685-9999
to Speak with a Live Representative
Get A Legal Consultation With An Experienced Divorce Lawyer in Salt Lake City, Utah